Ships of the line
A concise history of Starfleet vessels named Pioneer
Compiled from Starfleet records.



Pioneer, U.S.S.
The original U.S.S. Pioneer was a Siva-class destroyer, registry number NCC-5280. Launched in 2243, shortly after the return of the Pioneer 11 space probe by the U.S.S. Bridger. The Pioneer was originally slated to be called the Iblis, but Starfleet reconsidered the name when they saw the media attention to the return of the Pioneer 11 space probe. Pioneer underwent many refits during her lifetime, including a complete redesign and refit in 2271. The ship continued in service until 2285, when she was lost with all hands near Gamma Hydra.
---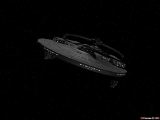 Pioneer-A, U.S.S.
Second Federation starship to bear the name, Pioneer-A was a Miranda-class cruiser, registry number NCC-5280-A. Launched in 2286, a few months after the 'Whalesong Crisis', it was only determined after the vessel was launched that the crisis had introduced errors in various Federation files on Earth, including the registry and commissioning files. It was decided that Pioneer's number wouldn't be changed, and thus all subsequent vessels have been 5280, instead of 528. Pioneer-A served for thirty years before being retired from the fleet.
---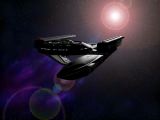 Pioneer-B, U.S.S.
Third starship to bear the name, Starfleet registry NCC-5280-B. Pioneer-B suffered from the same shortcoming that plagues the entire Oberth-class line, having been lost with all hands during a scientific mission shortly after commissioning.
---
Pioneer-C, U.S.S.
Fourth starship to bear the name, an Apollo-class vessel, registry NCC-5280-C, served as a survey vessel for much of her forty-year life. Pioneer-C had a near-legendary record during the war with Cardassia, achieving success against multiple ships. Sadly, Pioneer-C was lost in 2367 serving as a tactical support platform in the battle at Wolf 359.
---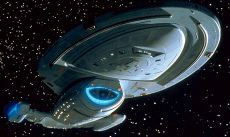 Pioneer-D, U.S.S.
Fifth starship to bear the name, Intrepid-class, NCC-5280-D. Fifth Intrepid-class starship constructed at Utopia Planitia. Pioneer-D serves on the Matrix Task Force assigned to patrol duties along the Cardassian border as insurance against Dominion invasion.